Indicator Digital Meter
AD101-22VM digital round panel voltmeter - 副本 - 副本
digital round panel voltmeter
round panel voltmeter
LED Display round Voltmeter
22mm voltmeter
Product description: AD101-22vm 22mm mini indicator led light lamp digital voltmeter Round panel mode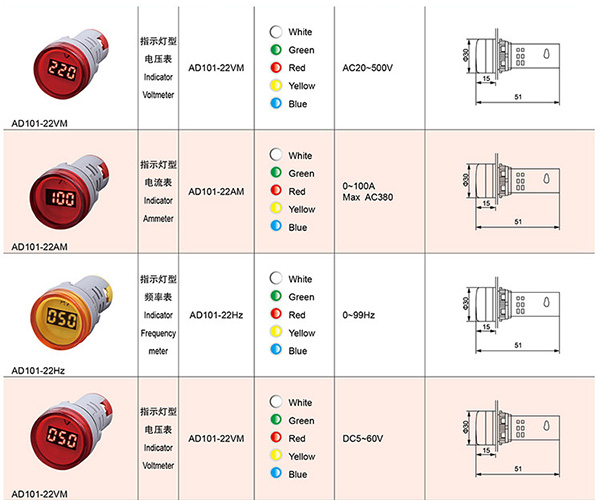 1. Model:
AD101-22VM indicator light (pilot light) Volmeter
2. Features:
Lens Material: PC;
Lighting Source: LED;
Color of lamps: R-red, Y-yellow, B-blue, G-green, O-orange, W-white;
Volt.: 20V--500V;
Color of Lens: Red, Orange, Blue, Green
Nature of supply: AC ;
Rated Temp : T90;
Life of continuous working: Typically over 30,000 hours. The end of life for a lamp is not usually a sudden failure;
Certification: ISO9001, VDENEC, CE, EMC, CQC, CCC,ROHS;
Reasonable price and efficient services.
3. Main technical parameters
Environmental Temperature: -25+55;
Working under vibration frequency 2-80Hz,acceleration at 0.7g;
Relative Air Humidity: ≤98%;
Pollution rank is three grade and installation category is III;
Protection Degree: Head IP65(OEM could be IP67);
Voltage of working frequency: 2.5kV (AC valid value), 1min;
Leakage Index: CT1≥100;
Frequency: AC 50-60Hz
| | |
| --- | --- |
| Type | Indicator Lights volmeter |
| Input Voltage | 20-500V |
| Color | Red, Orange, Blue, Green ,White |
| Diameter | 22mm |
| Life | ≥30,000h |
| Brightness | ≥60cd/Square Meters |
| Lamp Body Material | Plastic |
| Beam Angle | 360° |
| Colors | red /green /yellow /white |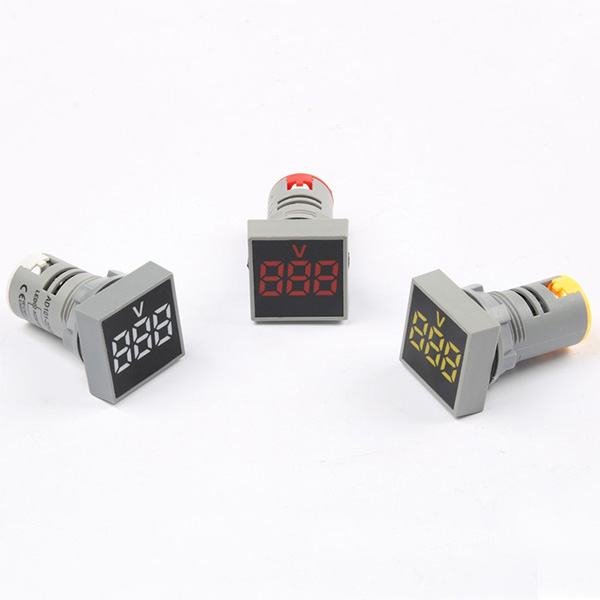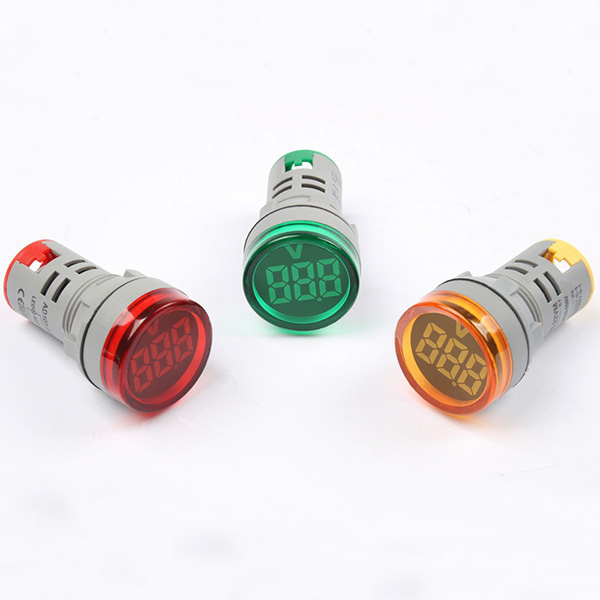 Latest News
Contact Us
Contact: Abby Ren
Phone: 13889919021
Tel: 13889919021
Add: Longhua,Shenzhen,China